Chateau & garden, in all seasons
Chateau de Versailles was the home of the royal family, built by Louis XIV.
If you want to see the glorious heritage of the French kingdom, this is the place.
From the gold-plated gate, the beautiful chateau all the way to the enormous garden with water-fountains here and there, Versailles was built to impress.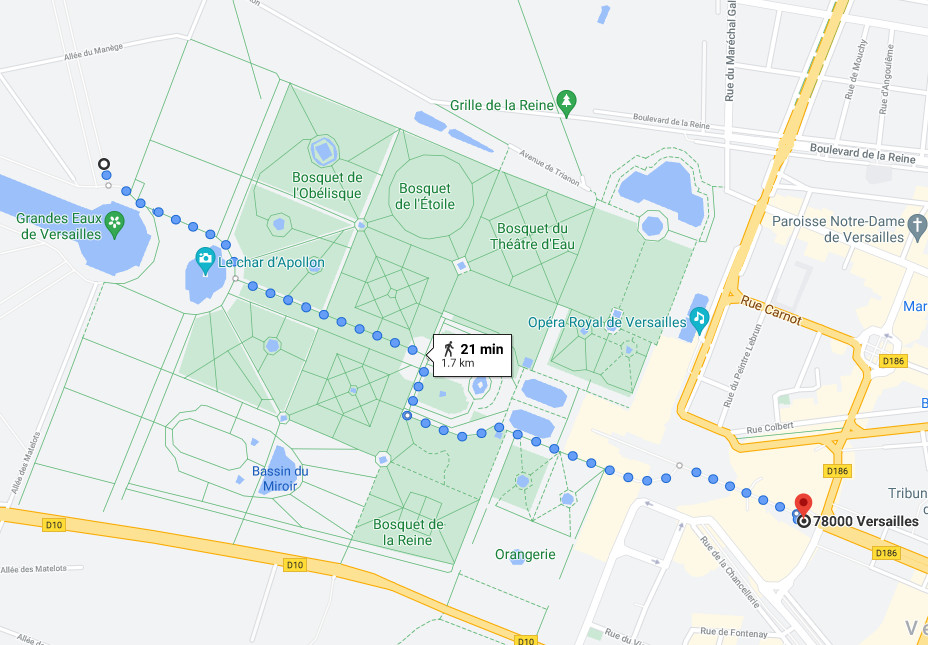 The chateau and the garden is very large to explore, with labyrith and hidden places.
And I remember a lot of nice "angles" to take pictures, and it is always nice to take a walk that way.
Route
Meet me at the red-dot (under the Statue of Louis XIV) at the entrance of Versailles.
We'll walk up through the golden gate until the garden behind the palace, and to the orangerie, which is always nice.
From there we'll explore the garden, the labyrinth and the fountains all the way to the Apollo's fountain.
Behind the garden, you can rent boat or take a walk in the forest, or enjoy the time (ice-cream) at the garden café.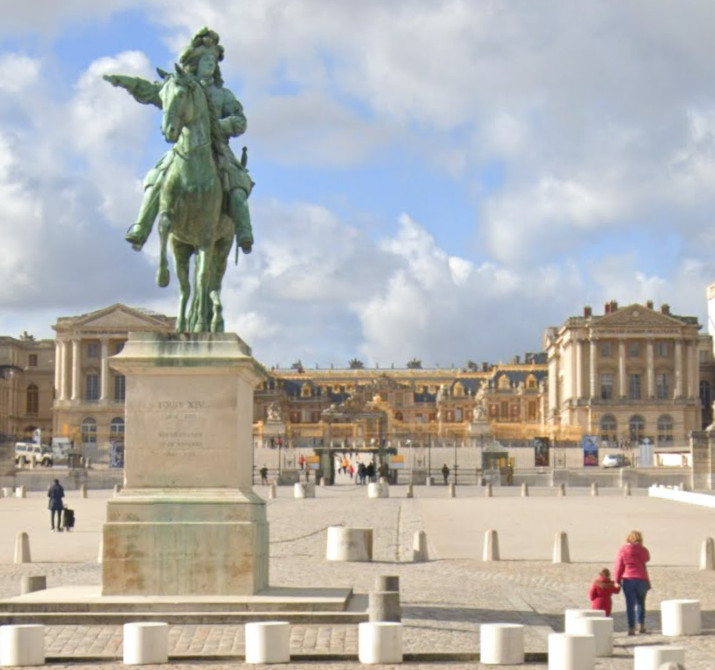 Meeting point!
Meet me at the red-dot (under the Statue of Louis XIV) in front of Versailles palace.
Nearest metro is Versailles chateau rive gauche (RER C from Paris), 10 minute walk from train station to Palace.
I pick this easily identifiable spot for you so we don't miss the rendez-vous. (and it is also a nice spot)
Pick a date!
Which session to take is really up to you.
Making nice pictures is also about enjoying the time, the air and the scenery.
Here are my suggestions from past sessions:
1 hour should be enough for quick coverage of the chateau and the front garden / orangerie
1h30 if you want to explore more the garden, the labyrinth and the fountains.
2 hours if you want to discover more of the hidden spots until the Appolon fountains, until the boats & probably café shoot over there.
Starting from 200€, more options in reservation below.