Sacre-coeur, explore kotanya, hingga ke Dinding Cinta.
Tentang Montmartre
Montmartre adalah kota tua yang berada di dataran tinggi di Paris. Oleh karena itu terlindungi dari lalu lintas modernisasi. Kalian akan merasa seperti kembali ke masa lalu dan menemukan cara hidup penduduk Paris saat itu. Ada banyak café, restoran serta galeri seni dan toko souvenir disana. Masih banyak kita temui pelukis yang menawarkan lukisan atau melukiskan kalian, menggambar siluet di Place de Tertre. Kadang-kadang di musim panas kalian akan menemukan beberapa seniman melakukan aksinya disekitar tempat itu.
Gereja Sacre-coeur atau Hati kudus, adalah basilika diatas bukit. Dari sana kalian dapat melihat pemandangan seluruh Paris karena kalian sedang berada diposisi lebih tinggi dari puncak menara Eiffel.
Rute :
Kita akan bertemu di komidi putar yang terletak dikaki bukit, dan kita akan berjalan keatas sampai didepan katedral Sacre-coeur. Kemudian kita akan menjelajahi daerah sekitar, sampai ke café Consulat dan mungkin sampai ke Maison Rose, kembali ke Place de Tertre. Kemudian kita berjalan turun dari sana ke Wall of Love dekat Metro Abbesses. Photoshoot di Montmartre adalah tentang sudut dan titik yang diingat oleh fotografer di kepala mereka, dan perjalanan adalah tujuannya. Banyak kita temui gang belakang, cafe, tangga dan tempat menarik disepanjang perjalanan.
Perjalanan membutuhkan waktu 2 jam, tetapi juga mungkin untuk sambil masuk disuatu cafe dan mengadakan photoshoot disana. Saya akan meninggalkan kalian di cafe itu setelahnya, supaya kalian bisa meneruskan menikmati suasana cafe dengan tenang. Sekitar Place de Tertre ada banyak cafe cantik dengan dekorasi khas Paris.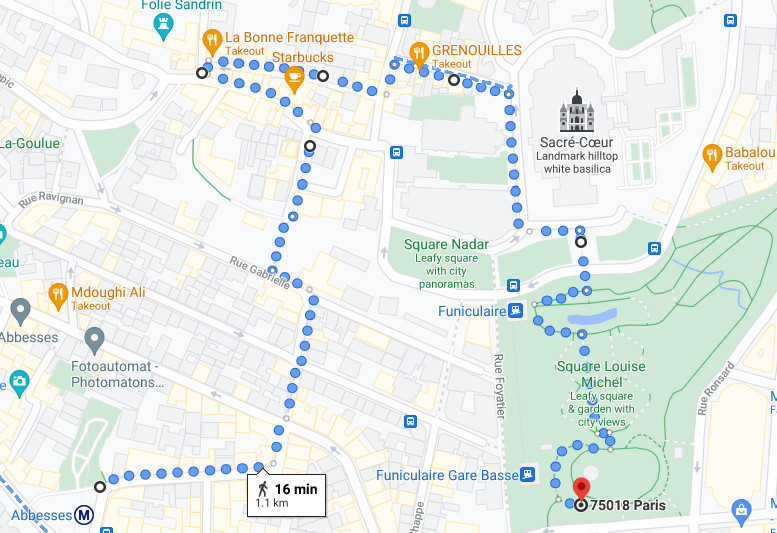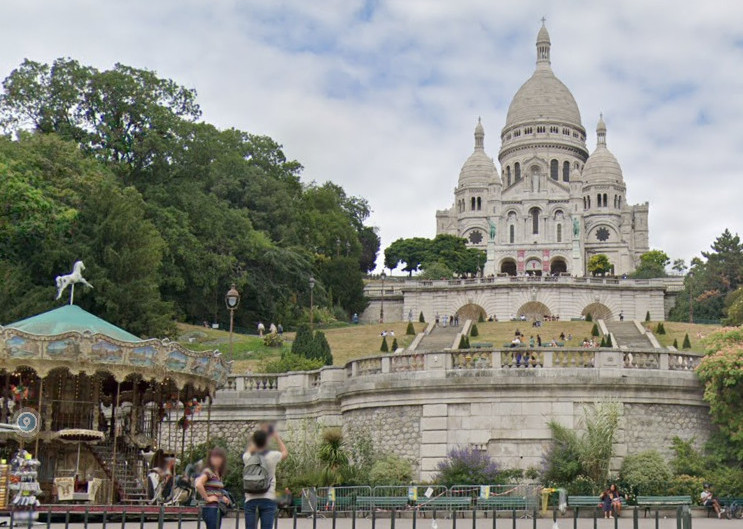 Titik bertemu!
Temui saya di depan komidi putar, dibawah gereja Sacre-coeur.
Stasiun metro terdekat adalah Metro Anvers or Abbesses.
Saya pilih titik temu yang gampang dikenali, sehingga appointment kita tidak terlewatkan.
---
Pick a date!
Which photo-session is really up to you.
To take nice pictures takes time, to enjoy the walk, and appreciate the surroundings. And it is your holiday in Paris. You've come all the way here, so might as well enjoy the photo session and the scenery.
And moreover, a photographer always take you to the best spots.

So here are some suggestions from previous sessions around this place :
Jalan-jalan eksplorasi kota Montmartre sambil photoshoot di spot cantik, membutuhkan waktu sekitar 2 jam,
Bila ingin cafe photoshoot, membutuhkan 2 jam 30 min. (Café didaerah montmartre sangat cantik dekorasinya, jadi jangan terlewatkan!).
Mulai dari 325€, pilihan sesi bisa dipilih di kolom dibawah.