The royal walks in the garden
Louvre Museum
Louvre-museum was the palace of French royal family and government, until Louis XIV moved to Versailles. The palace is so huge, that it makes you feel small in front of the Pyramid.  
If you have time, go inside and see soo many historical things that the french kingdom has collected over the centuries, including "Monalisa", and Mummy from egypt, and Marble-sculptures, each on different wings. 
Some says you need a whole week to fully appreciate every corner of Louvre.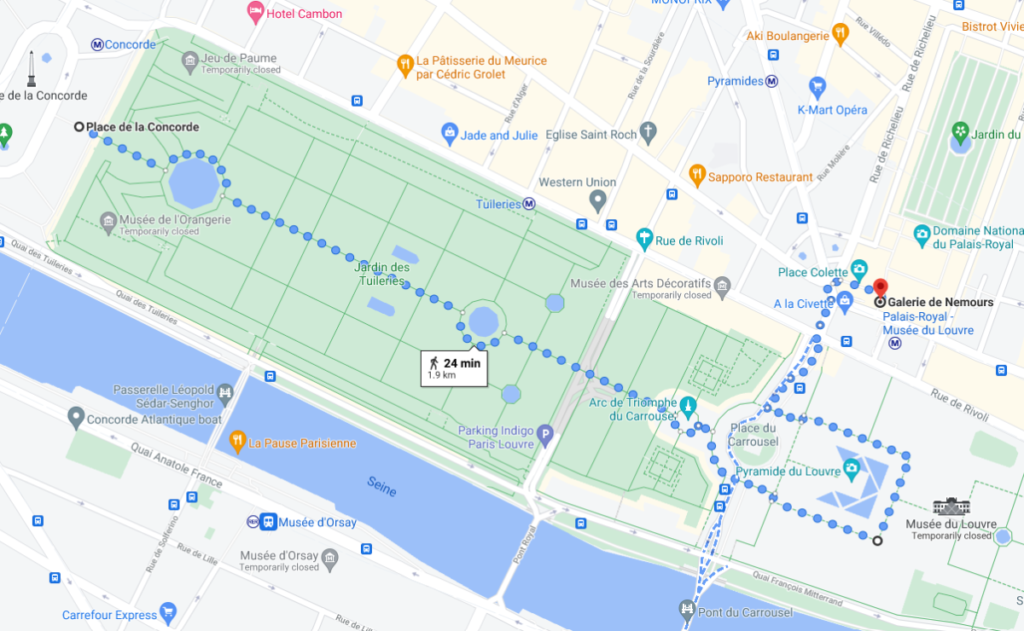 Route
This route takes us to the tuileries garden after photoshoot around the Louvre glass-pyramid. In summer people enjoy the sun in the park, while children plays around the fountains. Parisians eat their lunch in the park as soon as the sun shows up. Not far there's Angelina's café & patiseries where you can buy chocolates and macaroons, but sometimes you can also get crepes and coffée in the middle of the garden.
And in winter, part of the parc is converted into Christmas Market, with big-Carousels.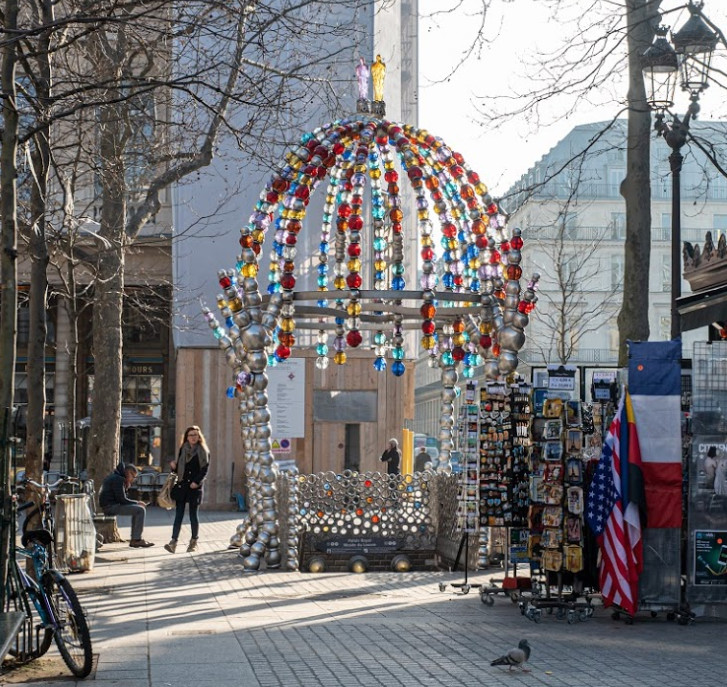 Meeting Point!
Meet me at the red-dot :
Metro Palais-Royal – Musée du Louvre, exit No. 5, Place Colette.
It's just in front of Le Nemours café.
You won't miss it! it's the most colorful metro-entrance in Paris.
I pick this easily identifiable spot for you so we don't miss the rendez-vous.
Pick a date!
The time really is up to you, and how fast we can walk through the garden.
1h30 should give us plenty of time to get the best spots in Louvre and the Tuileries garden. You can buy crepes, feed the ducks or in winter there's usually christmas market there.
2 hours : At the end of the park there's la Concorde, with that obelisk that Napoleon took from Egypt.
If you want to go there, take 2 hours so we can spend time at the beautiful fountain near the obelisks.
Starting from 275€, more options in reservation below.