From Louvre museum, the royal palace to the chic Vivienne galleries.
Louvre Museum
Louvre-museum was the palace of French royal family and government, until Louis XIV moved to Versailles. The palace is so huge, that it makes you feel small in front of the Pyramid.  
If you have time, go inside and see soo many historical things that the french kingdom has collected over the centuries, including "Monalisa", and Mummy from egypt, and Marble-sculptures, each on different wings. 
Some says you need a whole week to fully appreciate every corner of Louvre.
Palais Royal
Palais Royal was built by Cardinal Richelieu next to Louvre and then used for royal childrens to live and play when Louis XIV was young. Today, Palais Royal also house the famus "Buren Pillars", an artwork consisting of black & white pillars in the courtyard. It has different height and arangements, making it a very interesting background or surounding for the photoshoots. Around the garden there are nice boutiques and galleries which brings us to the hidden galleries behind the palace.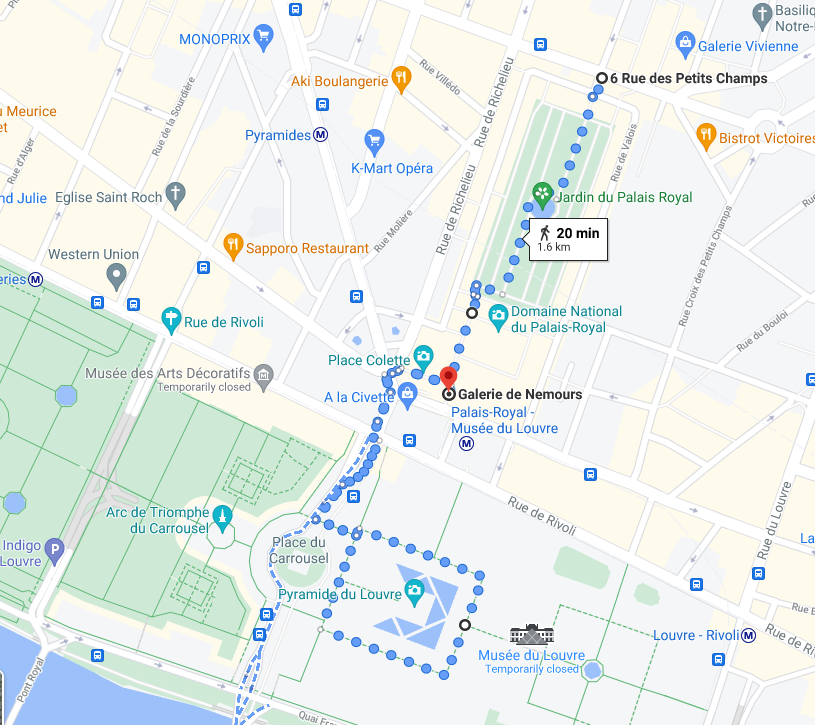 Route
After covering Louvre we will cross to the other side of the boulevards into Palais royal. It's a very interesting place for photoshoot, but not many tourist knows about it. Then we'll continue to the glass-roof galleries called Vivienne.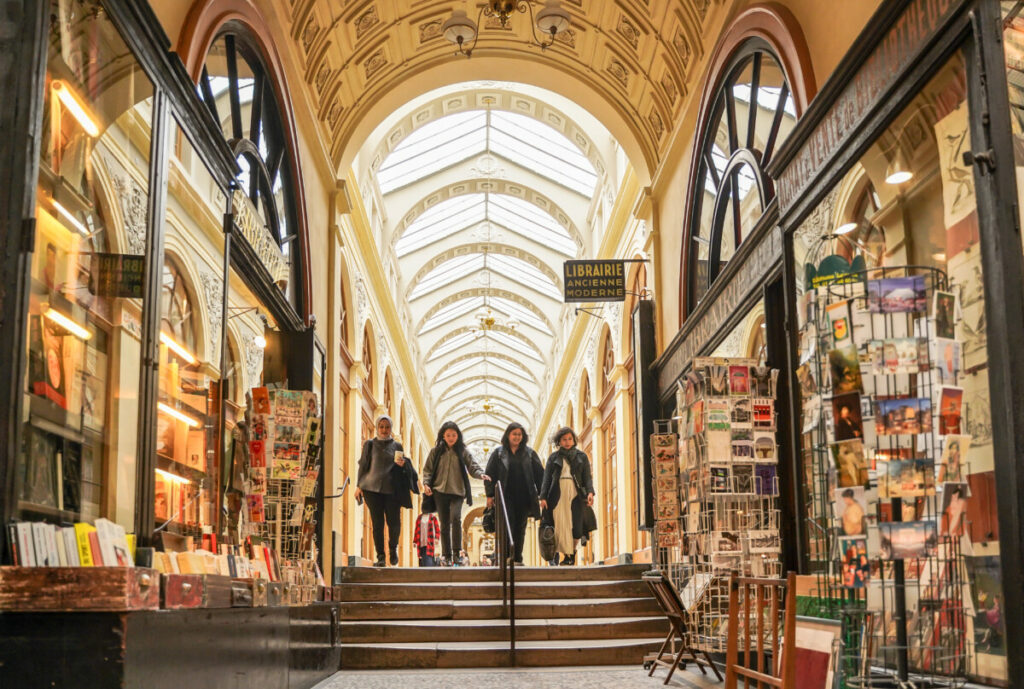 Galleries Vivienne
Haaa do you know that there are labyrinths of covered galeries-way in Paris? Each one has it's name, like this one named Vivienne, and it has glass-roof where you can find old books store, antiques, clothings boutique, and even a business school in there.
Pick a date
With 1h30 we should be able to cover Louvre, and Palais Royal.
If you want to explore the labyrith of covered Galleries Vivienne, or try out some café over there, take the 2 hours.
Starting from 275€, more options in reservation below.