Two icons in one way!
Trocadéro is the best place to have Eiffel tower as background, anytime of the day.
Morning is of course the best, as it will be less crowded, and if possible I'll call the birds.
Afternoon will give you more blue sky, and sometimes sunset colors, and much later … sparkling Eiffel tower!
From Trocadero we will take Metro to Arc de Triomph. Don't forget, in Paris, the traveling is the destination. Metro shoot can also be unforgetable. Just check on the results.
Arc de Triomphe, the Gate of Victory, and the most beautiful avenue in the world : Champs Élysées, no further introduction is necessary, there's even a song for them. So many tourist come and take pictures around this 12 ways roundabout, but in reality it is not as simple as clicking the button : from where, when and from which angle make all the difference.
Then walking along the Champs Élysées gives window-shopping a different meaning altogether. I suggest to avoid the tourist area, there are more chic shops and street corners to frame. You can also get the best macaroons in Paris on the way, and why not re-enacting the "Breakfast at Tiffany's" scene.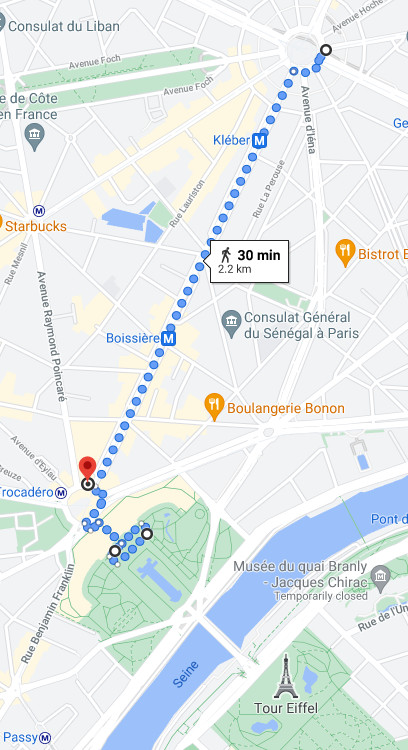 ---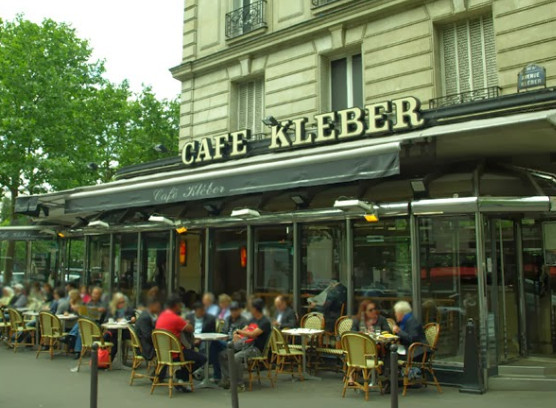 Meeting point!
Meet me in front of Café Kleber.
Nearest metro is Trocadero, then take exit No. 2 Kléber, which takes you exactly in front of the café.
I pick this easily identifiable spot for you so we don't miss the rendez-vous.
---
Pick a date!
Which photo-session is really up to you.
To take nice pictures takes time, to enjoy the walk, and appreciate the surroundings. And it is your holiday in Paris. You've come all the way here, so might as well enjoy the photo session and the scenery.
And moreover, a photographer always take you to the best spots.

So here are some suggestions from previous sessions around this place :
Trocadero + Metro + Arc de Triomphe : 1 hour
More shoot on trocadero garden, or more coverage of Champs Élysées it's better to take 1h30 min
If you also want cafe shoot afterward, take 2 hours.
Starting from 200€, more options in reservation below.
---