The glass-pyramid
Louvre Museum
Louvre-museum was the palace of French royal family and government, until Louis XIV moved to Versailles. The palace is so huge, that it makes you feel small in front of the Pyramid.  
If you have time, go inside and see soo many historical things that the french kingdom has collected over the centuries, including "Monalisa", and Mummy from egypt, and Marble-sculptures, each on different wings. 
Some says you need a whole week to fully appreciate every corner of Louvre.
We'll take pictures around the glass pyramid and the surrounding area, like toward Tuileries Garden, or the nice metro-entrance just outside. If you want to get that stunning "vast-empty-area" around the pyramid, get the early morning time, since we must come before the tourist crowd the place. Night time is also nice as soon as the lights are turned on.
There are other areas to explore around Louvre, check out the other routes around Louvre.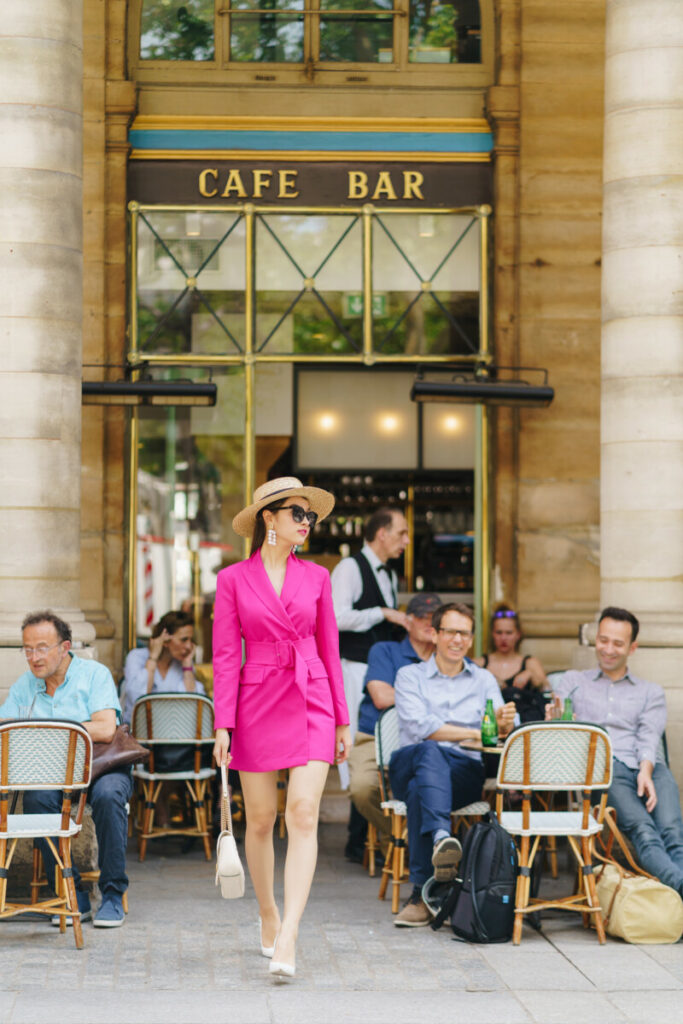 Le Nemours Café
This is the parisian place for "meeting", and "watching people", in the movies (also in real-life), like Angelina-Jolie in "The tourist".
Just pick enough time so you can enjoy your time. For example you can take coffee or breakfast first before the session. And then I'll find you there for some nice shoots that (many) people will remember.
Then, after le-nemours we can start the route, because in some direction toward pont-des-arts or to tuileries there will be no cafe nearby.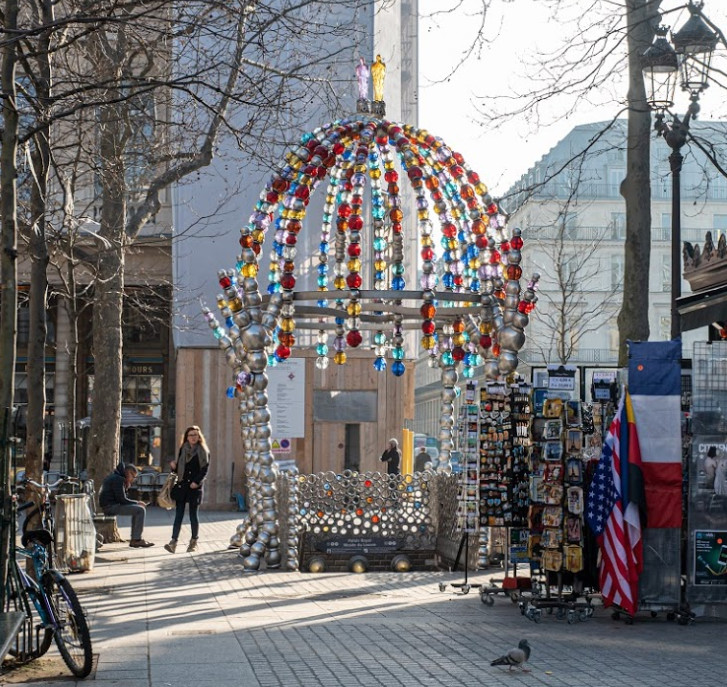 Meeting Point!
Meet me at the red-dot :
Metro Palais-Royal – Musée du Louvre, exit No. 5, Place Colette.
It's just in front of Le Nemours café.
You won't miss it! it's the most colorful metro-entrance in Paris.
I pick this easily identifiable spot for you so we don't miss the rendez-vous.
---
Pick a date!
Which photo-session is really up to you.
To take nice pictures takes time, to enjoy the walk, and appreciate the surroundings. And it is your holiday in Paris. You've come all the way here, so might as well enjoy the photo session and the scenery.
And moreover, a photographer always take you to the best spots.

So here are some suggestions from previous sessions around this place :
Louvre only : 1 hour
Louvre and cafe shoot : 1h30
Starting from 200€, more options in reservation below.