Opera Garnier is very close to Galeries Lafayette. The opera-house was built by Napoleon at the peak of his glory as the emperor of the whole Europe, and so it's very richly decorated. The stairways, the hall way with chandeliers, all were built with the purpose to impress, and it works! It provides the perfect decor for a chic photo-session.
Galleries Lafayette is also an upscale shopping store just behind the opera with a very beautiful glass-dome. We can also go up all the way to the roof-top and have the breathtaking view of Opera Garnier and the surrounding paris haussmanian rooftops.
---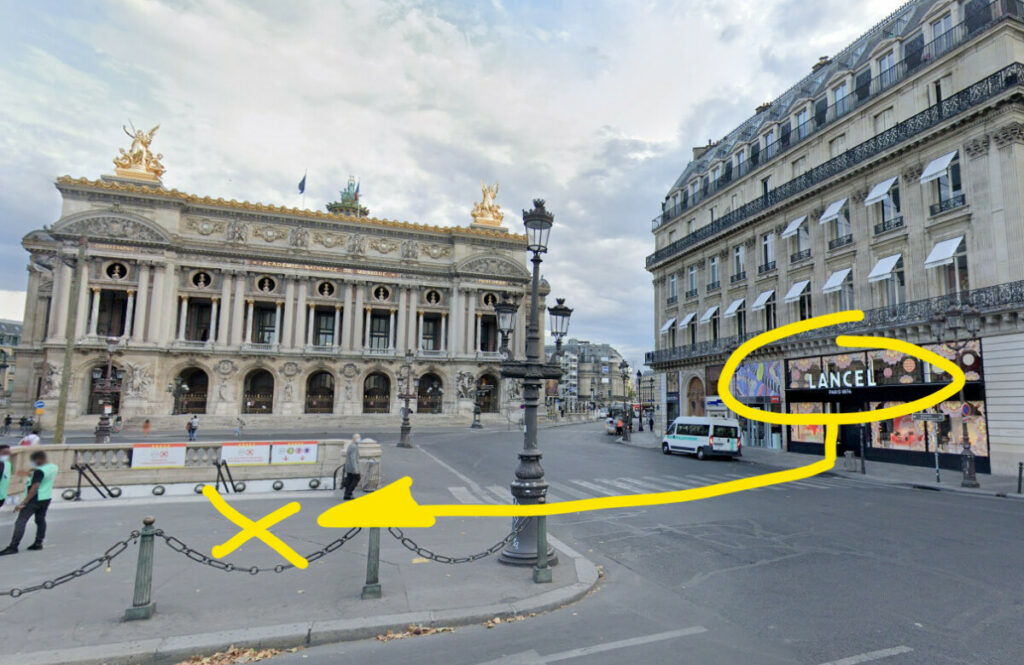 Meeting point!
Metro-exit just in front of the Opera, with Lancel on the right hand side. (Metro Opéra, exit No. 1) The other exits are on the opposite side of the street.
I pick this easily identifiable spot for you so we don't miss the rendez-vous.
---
Pick a date!
Which photo-session is really up to you.
To take nice pictures takes time, to enjoy the walk, and appreciate the surroundings. And it is your holiday in Paris. You've come all the way here, so might as well enjoy the photo session and the scenery.
And moreover, a photographer always take you to the best spots.

So here are some suggestions from previous sessions around this place :
For opera only, 2 hours should be enough. You should also get entrance ticket overthere.
If you also want to get Galleries Lafayette roof-tops, it's better to take 2h30.
Starting from 325€, more options in reservation below.
---