The greatest and most beautiful bridge in Paris
Alexander-III Bridge is the greatest and the most beautiful bridge in Paris. It is richly decorated with dark metal and golden coatings, and at night, colored by the ornamented street lights. The bridge was built by the russian Tsar Alexandre-III as friendship gift to France. From this bridge we can see Eiffel tower and the golden-dome Les Invalides, making them the beautiful lighted background as soon as the sun sets.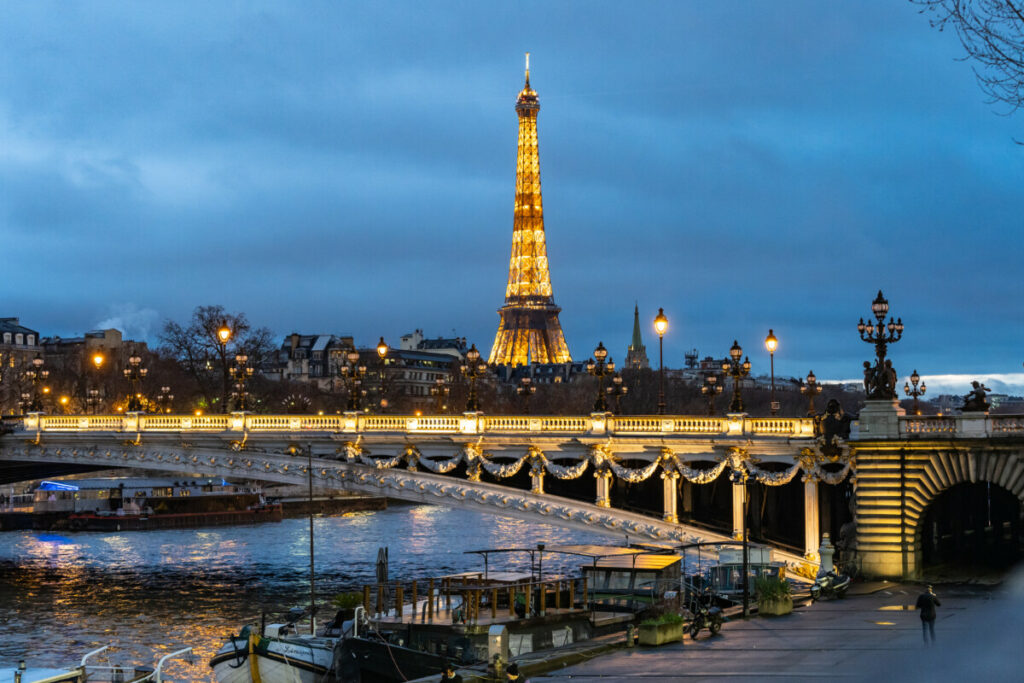 Paris by night
It feels incomplete if you come to Paris and not taking pictures of Paris at night.
Paris is also named "City of Light", not because it's very bright, but because paris puts the light where it is most beautiful, where it becomes romantic. Especially, when Eiffel tower suddenly sparkles with sparkling lights to mark each hour as soon as the night falls.
Route
Meet me at the red dot, in front of Petit Palais.
From there we'll just walk a little bit to reach the Alexander-III bridge, below and some side views.
For pre-wedding or mariage photography, it may be better to get the night-shoot package where you'd get more locations, and I'll bring my car, so you don't have to walk as much.
---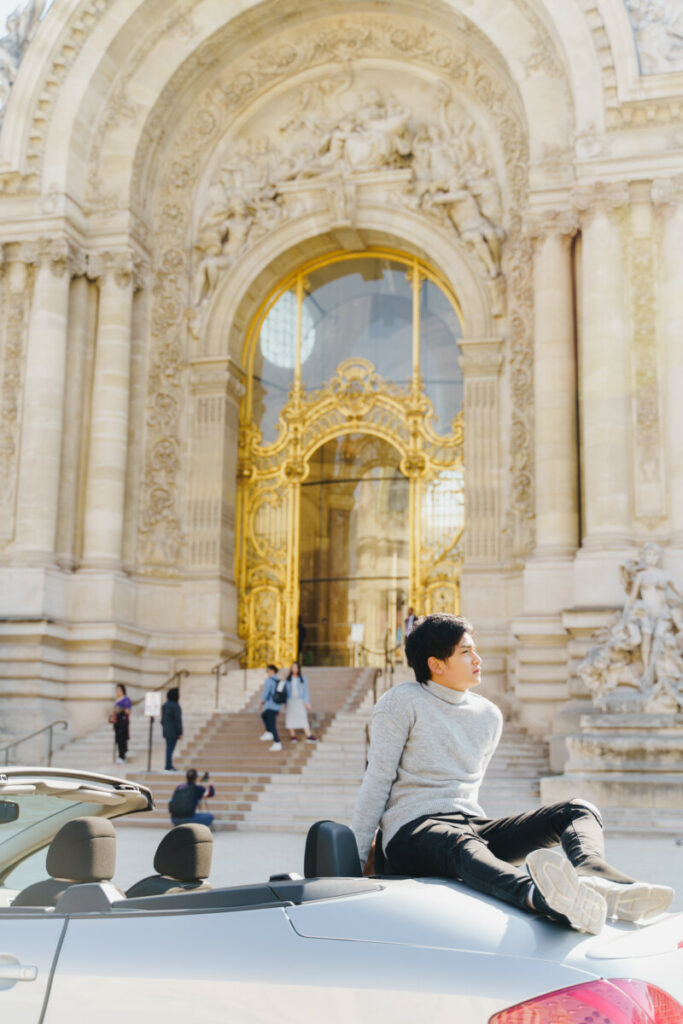 Meeting point!
Meet me in front of Petit Palais. You can't be misstaken : it's the gate with the most gold ornament in Paris.
Nearest metro: Champs Élysées – Clemenceau
I pick this easily identifiable spot for you so we don't miss the rendez-vous.
---
Pick a date!
1 hour should be enough for day shoot
Pick night shoot and I'll bring my night-gears
Starting from 200€, more options in reservation below.