…, Street photo and garden shoot, these are the best areas
Pantheon is that dome on top of the hill that you can see from everywhere in Paris, it's the place where great people of France were burried : Victor Hugo, Voltaire, Rousseau, Marie Curie, and more others. Around the pantheon there were the origin of all big schools in France : La Sorborne is there, a few block away, the elite school "Polytechnique" is just behind, and St. Geneviève Library gives Hary-Potter kind of library ambience. Even the back alleys and stairways were used as movies decor, such as "Midnight in Paris" (Woodey Allen)
The Luxembourg garden just down the hill is a nice garden with round pond where parisian spent their day time as soon as the sun comes up. At the background is the senate. Sometimes you can find kids playing sailing-boats, sometimes you get ducks and seagulls. Around there, are the more secluded areas such as Fountain Médécis, with the strange looking greek sculptures. Autumn is also a nice time, since you get colorful leafs, otherwise spring where the flower blooms and in april of the cerisiers (sakura).
Route
So if you want to take this photo-session, meet me at the right dot (in front of McDonalds) and we'll first go uphill to the Panthéon, and down the hill taking the back alleys, and finally exploring the luxembourg garden.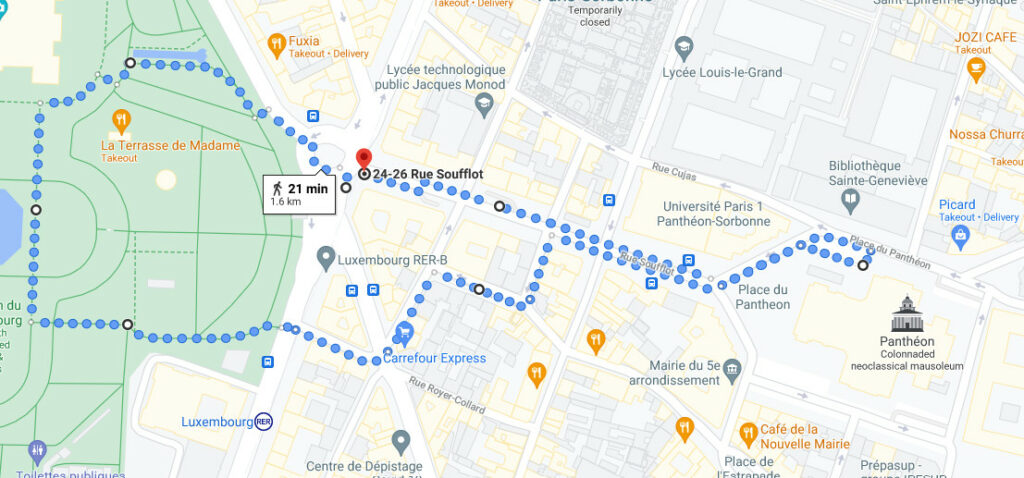 ---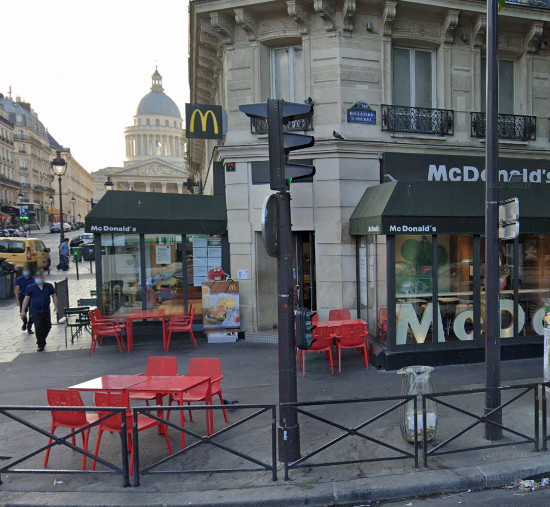 Meeting point!
Meet me in front of Mc Donald's,
Nearest metro is RER Luxembourg
I pick this easily identifiable spot for you so we don't miss the rendez-vous.
---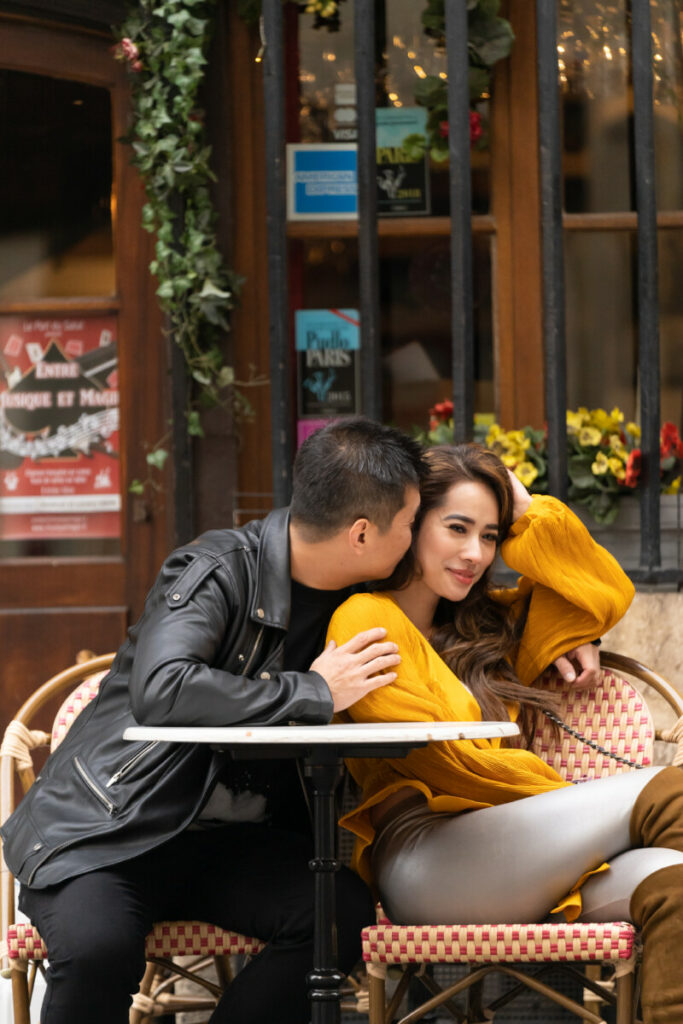 Parisien Cafe
Paris is also City of Café!
Let's pick a nicely decorated one, and hunt for that spot worth fighting for.
There's no extra-charge for café photoshoot!
Just pick enough time so you can enjoy your time. Usually I suggest around extra 30 minutes at the end of the session.
It's enough to pick your seat, make orders, and by the time they arrive, I'll capture plenty of your memorable memories in my memory-card.
And I'll leave you enjoying your café time.
---
Pick a date!
Which photo-session is really up to you.
To take nice pictures takes time, to enjoy the walk, and appreciate the surroundings. And it is your holiday in Paris. You've come all the way here, so might as well enjoy the photo session and the scenery.
And moreover, a photographer always take you to the best spots.

So here are some suggestions from previous sessions around this place :
Just the Luxembour garden, or just Pantheon can be covered within 1 hour.
The whole track of Pantheon and the street photos and Luxembourg garden will need 90 minutes.
If in addition you'd like to have café shoots, it's better to take 2 hours.
Starting from 200€, more options in reservation below.