all the way down to riverside…
Route
In this route, after the top of the world shoot in Trocadéro we'll walk down to the seine river, down to the water front, and get closer shoots there.
Debilly port is not very far from Trocadéro, and it's down hill, so it's very pleasant walk. It's less demanding route, and we can enjoy more closely the garden and the waterfront. There are a few "peniche" (barge / house-boats) anchored along the river, and some cruise-restaurants.
It's a nice romantic stroll, we can say.
When ?
Morning if you want the birds, but otherwise any time of the day, at any weather, any season, this route always deliver it's beauty.
At night, the waterfront gives a stunning view of eiffel, an many people just wait for it to start the glitters.
Btw, the glitters of Eiffel tower are "copyrighted" design, but as a tourist you have the right to post it wherever you like.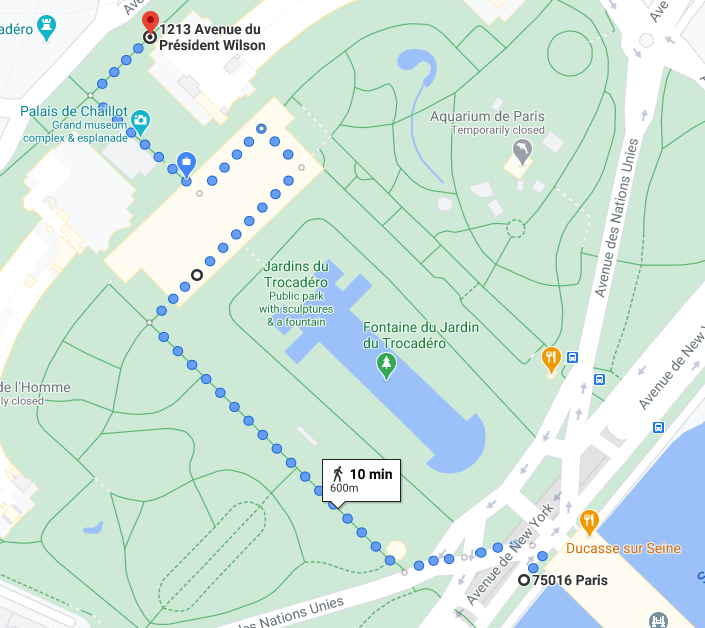 ---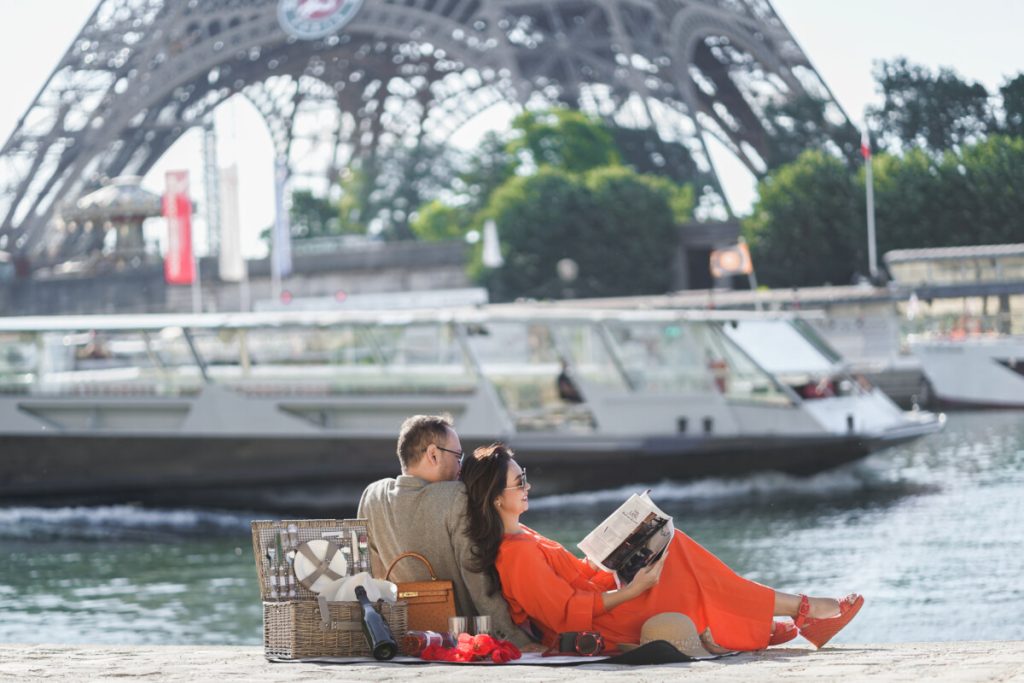 Picnic basket
I can bring picnic basket for the photoshoot, with real sandwich & drinks from a boulangerie (bakery) nearby.
After the photoshoot, I will leave you on that spot so you can continue to have lunch picnic.
---
Pick a date!
Which photo-session is really up to you.
To take nice pictures takes time, to enjoy the walk, and appreciate the surroundings. And it is your holiday in Paris. You've come all the way here, so might as well enjoy the photo session and the scenery.
And moreover, a photographer always take you to the best spots.

So here are some suggestions from previous sessions around this place :
Normal quick session should be ok in 1 hour, all the way to the bridge.
1h30 if you want to spend more time in the water-front or in the fountains.
2h if you plan to have picnic or birds ( Do you want me to bring you picnic basket? let me know.)
More options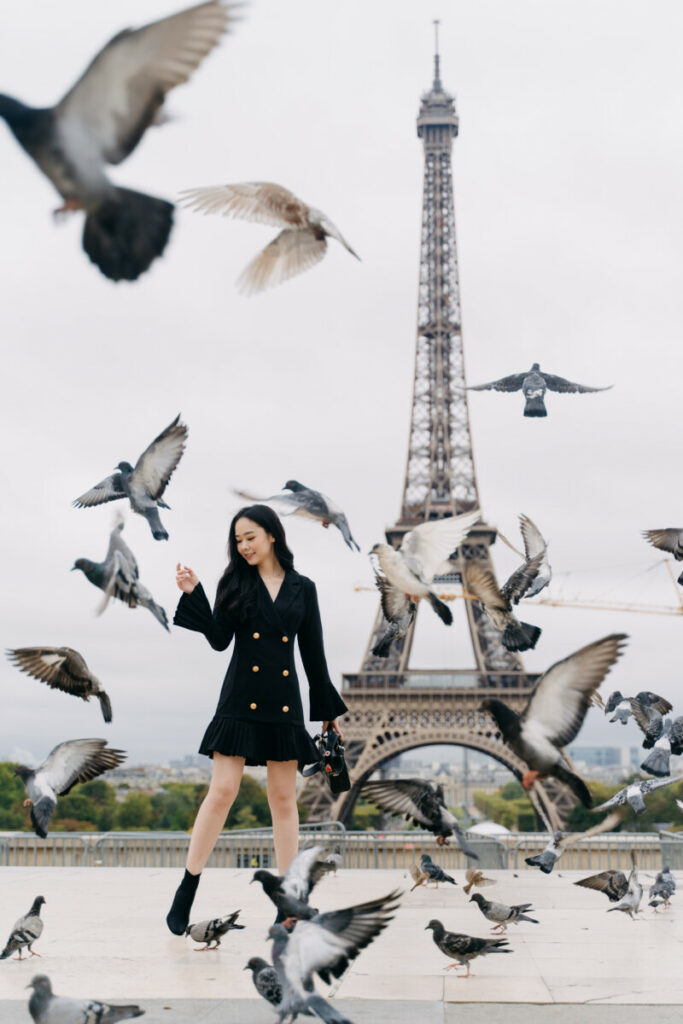 Birds-shoot!
If you want birds, take the early morning session.
These are not "trained" birds, I don't own them!
But there are tricks to get nice birds-shoot like that.
So it is not a promise, but again, get the early session, and let me know in advance if you want birds.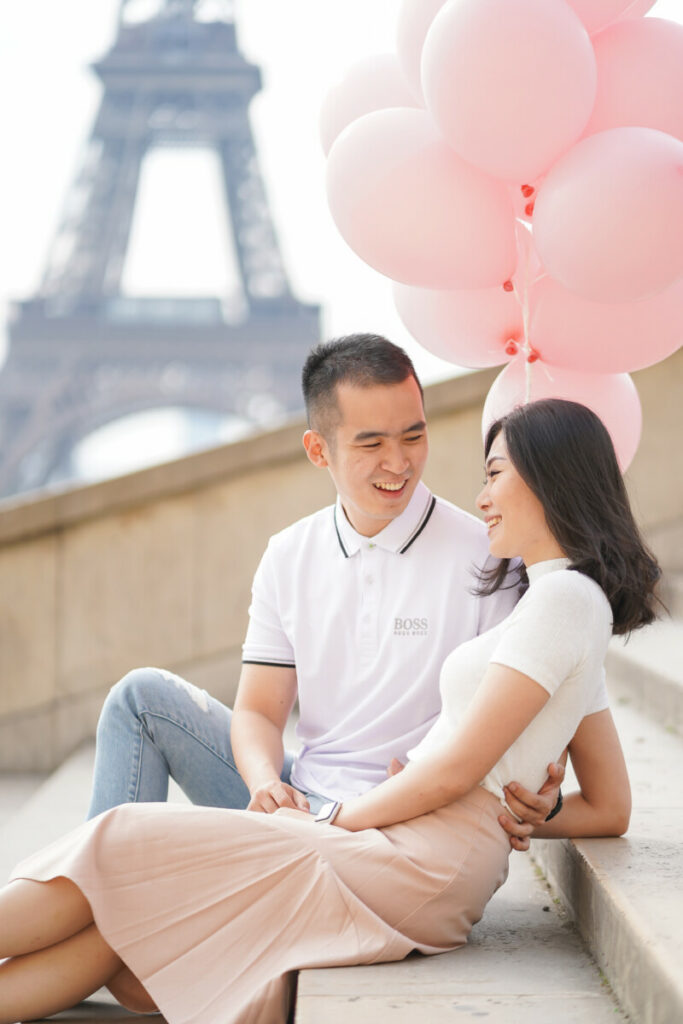 want balloons?
Many people bring balloons for photoshoot in Trocadéro, because it creates the wow effect on that wide-open space.
There are balloon-shops around paris, but if you find that complicated, I can help make things simpler for you:
After you pick the date below, you can add most common balloons in your cart, and I'll take care of ordering it for you.
For more special balloons, it's not possible to order it on this site, just let me know, so I'll forward you to the proper shop that can deliver in location.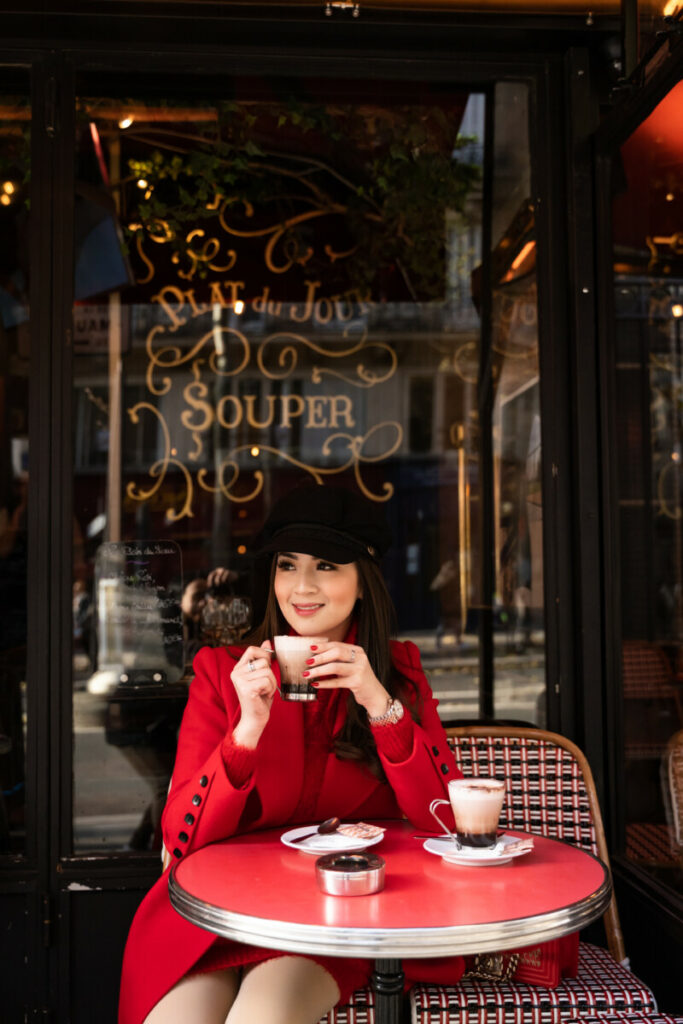 Parisien Cafe
Paris is also City of Café!
Let's pick a nicely decorated one, and hunt for that one and only spot worth fighting for.
There's no extra-charge for café photoshoot!
Just pick enough time so you can enjoy your time. Usually I suggest around extra 30 minutes at the end of the session (or before).
It's enough time for the walk, pick your seat, make orders, and by the time they arrive, I'll capture plenty of your memorable memories in my memory-card.
And then I'll leave you enjoying your café time.