Photoshoot sessions in Valensole, provisionally from 23 June to July 7 only!
There are only 15 sunsets and 15 sunrises, 30 golden hours in total where the lavenders are in full bloom.
Contact me to book your session as soon as you can.
---
There are infinite shades of lavender blue,
and purple is not the only color of Provence!
So first, let's pick the shots you want!
---
The lavender fields in Valensole covers quite a vaste area, and there are a few nice-spots to take these shots.
We need to go to the right place at the right time!
So please check out these photos from previous years, and pick the ones that you'd like to have, and then just let me know so I can prepare the itinerary for you.
Don't hesitate to discuss with me:
---
Different spots at different times give different feelings
It is part of my job, with a lot of pleasure, to roam around the fields around Valensole to hunt for nice photo spots.
And that makes a big difference!
Because time flies so fast during photo session, it's not the time to roam around!
Here are some more photos at different spots, at different times of day to give you better ideas of where we can go and at what time of day.
---
Sunrise hues
Sunrise gives just that unreplaceable hues like watercolors painting!
The lavender field changes hues several times as the sun finds its way behind the mountains. We see deep violet with salmon sky before dawn, and when the day break, there's that few moments where the whole fields become bright-magenta, before turning into lavender's purple-blue.
It's a feast for the eyes!
---
Lavender-blue in the daytime
Purple or violet? or Lavender blue? During the day time you get these nuances of purple.
---
Stunning Sunset rays
But later on the day, sunset rays give a totally different feelings, a more spectacular show of force by the provencial sun.
As half of the field was getting dark, the shadow was advancing fast, and the rays cast warm colors where it could still reach! These are the best moments to get spectacular colors.
And I know just the spot where the rolling hill would appears like it's going to flip over you like a big wave in the ocean!
You can wait the whole afternoon just for moment like that!
---
Nightshoots
The night falls very quickly after sunset in valensole plateau, which for a short time, gives a feerique dreamy atmosphere. For that short moment we can play with lights before it turns completely dark. (let me know if you want nightshoot so we can prepare)
---
Flying in Valensole
Can you fly?
If you have flying dress, valensole is the place to try it on. This is the moment! This is your chance!
Or how about floating in the air?
No it's not photoshoped! It's a photo-trick to make it looks like you're floating or jumping or flying over the rows of lavenders.
---
Earth and sky, colors of Provence
Lavender-blue, olive green, ochre-earth and that big blue sky! That's the recipe. The challenge is to get a good composition of all that colors in one frame.
---
Sunflowers
There are a few sunflower fields in Valensole, and they're very bright yellow! It gives such an impact when it fills the whole picture, and at an angle, we can get lavender, sunflower, wheat and the sky all in one frame.
---
Wheat-fields, wheat-barrels
Photoshoot in the wheet fields will also give you a completely different colors to complete your provencial-album.
---
How about picnic?
Oh yes!, we can do that too. Let me know if you'd like to have picnics in the lavender fields, or under the olive trees.
---
How about Surprise proposal?
Well guys, for this you'd better contact me in secret, make a plan with me first, make sure she suspects nothing! 🙂
Ladies, beware!
---
Photoshoot packages starting from 240€,
the same tarif as in Paris!
Sunset & sunrise : Twilight session is the best to catch the sunset/sunrise of the day. But for 2 hours session : please book the earliest timeslot in the morning or latest in the afternoon to get the sunrise/sunset time.
---
But there are just that many sunsets and sunrises!
There are only 15 sunsets and 15 sunrises, 30 golden hours in total where the lavenders are in full bloom.
Contact me to book your session as soon as you can.
---
---
Delivery ?
I'm glad you ask :
When we leave the lavender field after the photoshoot, actually the other half of my work has not even started yet.
For one week I will be selecting, editing and color-adjusting the pictures to give you the best photos: This is also the service that is included in what you pay for. So considering all and all, it's a fair price.
Checkout the pictures in this website or in my instagram to get the feeling of my photographic / editing style : it's natural and candid pictures that my clients appreciates.
I give all the nicest pictures taken during photoshoot, usually more than 100 per hour photoshoot.
IF you need a few images quickly (for instagram or facebook) let me know, so I can send you within a day or two a few pictures for your posting.
Delivery of the edited pictures will be in one or two weeks after the end of the project, using online transfer.
---
Disclaimer & reservation conditions:
Please reserve a date first, and then we discuss.
There are only that many sunsets and sunrises, if someone already took the timeslot, then it's gone!
So it's a good idea to reserve a timeslot first.
The reservation will be confirmed after the ticket is paid.
Cancellation : Deposit is not refundable!
Because the timeslots are limited, and provisions must be done to prepare for the photoshoot in Valensole.
If you've paid in full, you can cancel 48 hours prior to shooting date and I will reimburse the sum paid less the deposit value.

I don't own the lavender fields, and I don't have superpower to control the nature. If for some reason the photoshoot failed to take place (bad weather condition, health problem, or whatever reason other than your cancelation), then I'll reimburse the reservation fee that you've paid.
I will survey the fields just before the date and will decide to take you there if it's blooming / interesting to go there.

Please do not pick the lavenders!
As you can see in the photos above, people holding bouquet of lavender that I provide, or you can also buy on local shops on location. (it makes the car smells so nice, so don't hesitate!)
Our photoshoots are made possible by the kindness of the owners of these private fields, the least we can do is to leave it as it was.
Once you reserve, I'll update you with the information from there. As of today, the lavender fields are still green, but it's scheduled to be blooming by mid of June.
I'm not a taxi or uber, so if you're travelling with me, it's going to be in a normal, private car, just like with any friend or family of mine. I may bring open-cabriolet car or 7 place family car.
---
Why Valensole ?
If you happen to be visiting Provence around end of June, early July, it would be a mistake not to visit Valensole!
First of all, it's the indiscriptible experience of vastness! You're surrounded by the sea of lavender fields under the vast blue sky. The vivid color is changing hue with the angle of the sun, contrasting with the ochre of the earth. It's literally a feast for the eyes.
And the fragrances of lavender all over the atmosphere is intoxicating, plenty to fill up your head and seeps into every pores of your skin! It is magical and unforgettable experience, redefining the memory of Provence.
When is the best time to visit Valensole?
The lavender season is not very long, actually it's very short!
And it changes from year to year! Normally the peak of the bloom should be between mid-June until mid July, but this year it could be earlier, as so we heard from locals overthere.
But the photo opportunity is even shorter!
If you visit the lavender field too early, you'll get greenish color instead of that vive Lavender-purple, but if you come too late, it turns greyish-violet, or worse, gone harvested. Some fields will also get renewed
And to make matter more complicated, the moment of bloom vary from year to year, and some fields are not as clean of weeds as the year before, or even planted with different crops from one year to another.
So that's why it needs a serious project if we want to get a really good picture!
---
What to bring, what to wear?
For the best and prettiest contrasts against the violet blues of lavender flowers, you can wear something pale or white without any patterns. Strong red dress can also do, if you want to be bolder than the lavender.
You can pose with a bouquet of dried Lavender, that you can find in the markets and shops around Valensole.
Strawhat! Provencial strawhat for men or women, not only for photoshoot but because it's always hot overthere!
It is important that you feels comfortable and happy walking around in the fields on the day. Wear comfortable shoes, bring some insect repellent and drink plenty of water to avoid dehydration.
---
Where to stay?
Valensole is a very small village where you can find gites or even houses for rent.
Manosque is the closest modern town, if you just stay overnight this is probably the most practical place. If you took InMyCar session, either Manosque or Valensole is good for pick-up.
Gréoux-les-bains is another more touristy town on the hill, around half an hour drive from Valensole. You need to have a car because it's quite far from the main areas, through winding roads.
HOW TO GET THERE ?
If you stay around Valensole!
If you stay in Valensole or nearby, I can pick you up at your hotel/gite if you want to visit more than one locations.
This is probably easier, so we can drive around quickly to the spots.
Or if you bring a car, then I'll just send you the gps location of the first lavander field for the day, and we'll just meet there and then cover a few spots using two cars.
There's also a possiblity for quick on-location session if you bring your own car.
Sunset & Sunrise Package / Overnight stay around Valensole
If you come by train, I can pick you up at the Aix-en-Provence station in the afternoon,
take you for an hour drive to Valensole,
get you checked-in in your hotel in Valensole or Manosque,
then take you for sunset session around the different spots of lavender-fields.
after sunset, I'll take you back to your hotel.
The morning after, I pick you up in your hotel before dawn,
so we can catch the sunrise session.
Afterward, I'll take you back to check-out from your hotel, and drive you back to Aix en Provence afterward.
The trip from Aix to Valensole takes around 1 hour, so if you get earliest train from Paris and latest one to return, you'd still have plenty of time to roam around Aix-en-Provence.
It would be a perfect overnight-trip from Paris!
OuiGo ticket from Paris is not expensive.

Why pick-up from Aix?
Travelling from Paris or anywhere to Aix en Provence is quite simple,
But for many travelers without car, going from Aix to Valensole and back is quite a challenge.
The simplest solution is if you can rent a car in Aix-en-Provence, it is much preferable, probably cheaper, and more ecological because the car doesn't need to go back & forth to Valensole again.
But I propose this pickup service because for many people there is no other solution to visit the lavender field in Valensole. Unfortunately, the TGV does not stop right in front of the lavender field.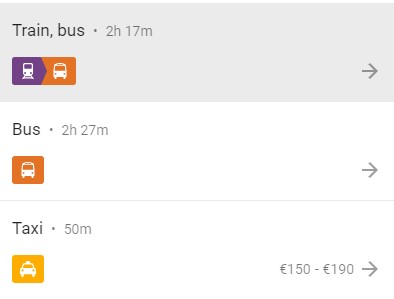 There's not much other solutions using public transport, and none is suitable for lavender photoshoot purpose. The bus is only twice a day, and one way trip takes 2.5 hours!!
Perhaps only taxi is suitable to get you from Aix-en-Provence to Valensole where I can pick you up;
Taxi cost at least 150€ one way.
So if you want me to pick you up, please select the Sunset & Sunrise session in the reservation below, and book a night in Valensole or Manosque. I think it's the best arrangement, to get both dusk and dawn, with just spending 1 night.
And please reserve early, so I can arrange for things.
Don't hesitate to discuss with me about your plan: