… Ready for proposal ? Let's do it at the city of Love, Paris
Are you ready for proposal ? The next step is how to find the right photographer for you. Mariage proposal is the most precious moment for both of you, which will be an unforgetable beautiful moment in your life. How to prepare the secret proposal perfectly, is depend of many things. Depend of your situation and the preparation between you and your photographer. It can be complicated and stressful, but when you find the right photographer, it turns into a exciting preparation…
Proposal Styles :
Paparazi Style : For creative people, this style is most popular, where the photograper will hide or pretend to be a normal tourist, so it is not known by the girl that the moment will be captured. This option needs more in preparation plan, various creative ways can be created with good cooperation between you and the photographer to get a truly natural surprise moment.
Casual Style : The proposal will be done in the middle of a photo session, without the girl knowing that she will be proposed on that time. Usually photographer already knows there will be a proposal moment and make plan roughly for the best time at the best spot to do it.
Classic Style : For those who like proposal with special decorations with all the knick-knacks prepared, usually choose this method. All parties has already known, and together plan a photoshoot for the proposal moment, so it's no longer called a "surprise proposal" but more towards event documentation beautiful proposal. Like mariage documentation.
Some tips that can help when the moment come :
The man knows where the photographer's position is. And make sure that photographer has ready by doing the eye contact to her/him and videographer too. Don't surprise the photographer by jumping to the Surprise Proposal immediately on the spot.
keep trying to distract the girl so she doesn't aware when the moment will accur, and try to make the position where the girl's face is not covered by anything (example: her hair) from the angle of photographer.
Do it slowly, talk to her, hug her,… so that the atmosphere is relax. When you feel that the time is right, do it without haste. Slowly. This will help photographer a lot to get greater opportunity to capture your moment perfectly.
Voilaaa…. in a few days see the results, and share your moment.
Time estimation for Proposal and couple shoot in Paris
1 hour photoshoot for 1 location : 240 euros
90 min photoshoot for 1-2 locations nearby : 320 euros
2 hours photoshoot for 2 locations : 400 euros
VIDEO SHOOTING ?
How sweet and full of emotion the surprise proposal moment is…
if the picture just can freeze your sweet moments in time, the video can capture your motions, small gestes to relive the emotions.
Do you need Video shooting for your proposal moment ? You can book also for the the videographer as second shooter :
1 Hour shooting : 500 euros
2 Hours shooting : 750 euros
For Versailles, please book here.
For Paris, Book a date here
Surprise Proposal Stories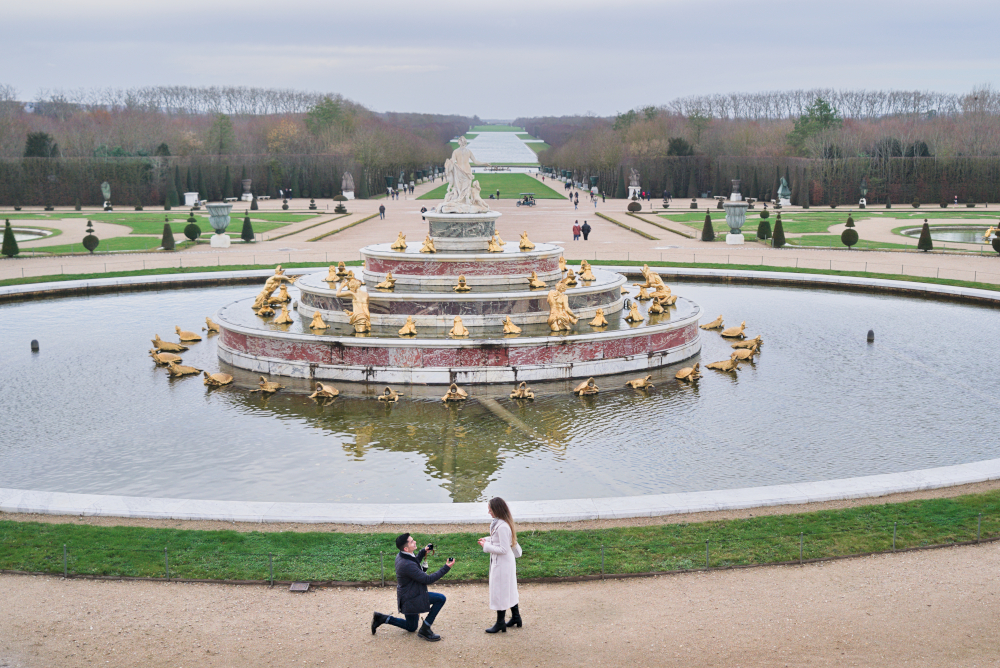 Sofia and Jordan's Story
Location : Versailles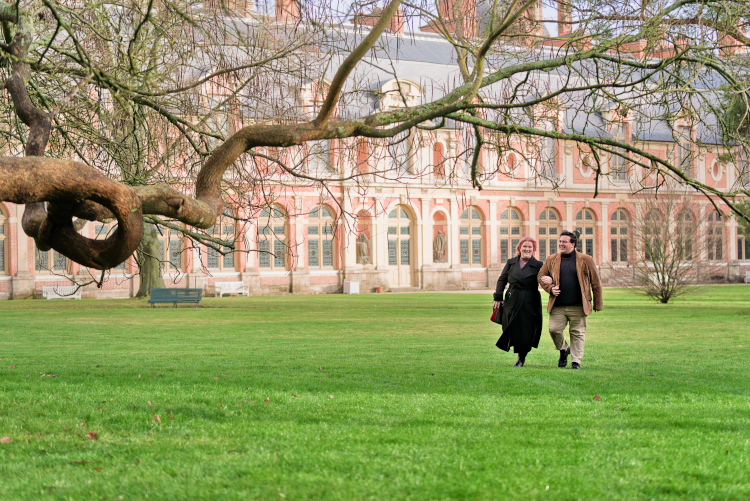 Caroline and Sean's story
Location : Fontainebleau castle, France