When you're in Paris, don't miss this!
Paris is not only known for "City of Love" or "City of Light" but also "City of Cafés"!
On every roundabouts in Paris, every street corners everywhere, you can find café, brasserie, bistrôt, or restaurants (I'll tell you the difference when we meet), some with open terrace, taking space of the trottoires (sidewalks). Parisians like to stay in the terrace as soon as the sun comes up, wether to just watch people goes by, or do some reading, or meet friends and loved ones. That's the beauty of parisian café life, and it's a story to tell, and I'm here to get the picture to remember.
So don't miss the opportunity when you're in Paris.
---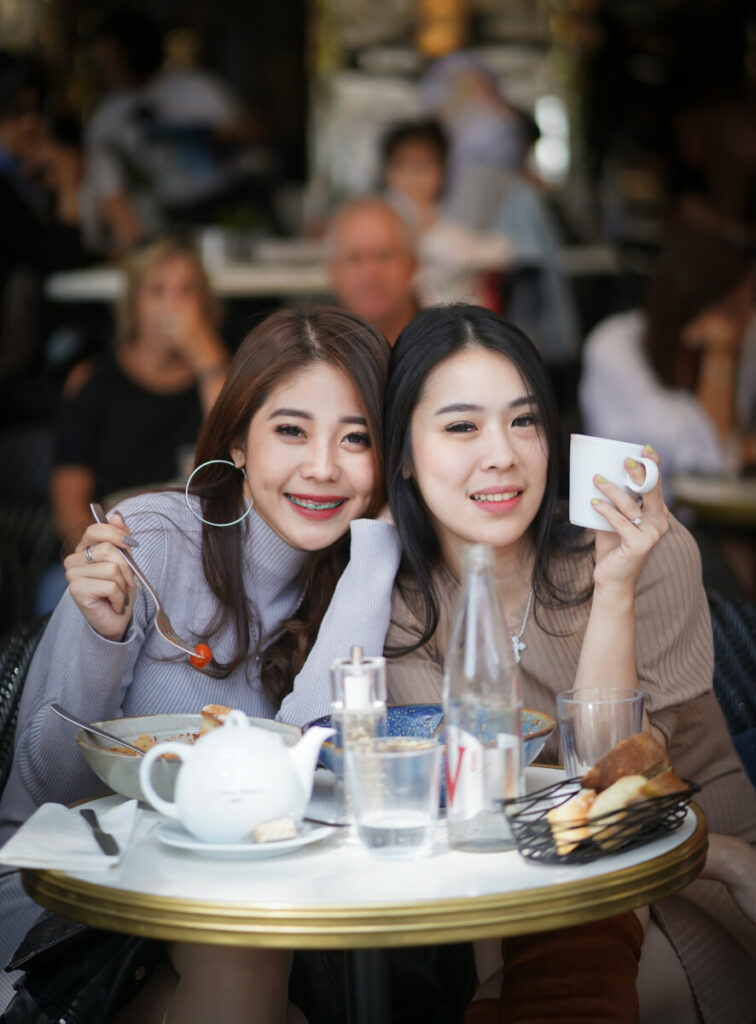 Anniversaries & celebrations.
There are many beautiful and richly decorated cafés in Paris, so if you have a special occassion to celebrate, anniversaries, or just lunch or dinner with your loved one, I can also suggest some interesting cafés or restaurants with nice decorations.
Meeting me in front of the café / restaurant allows us to get some shots overthere too.
---
Pick a date!
From picking up the seats, ordering and waiting for the orders to arrive, I'll get plenty of moments to capture.
For a simple café shoots, just like at the end of a photo-session, 30 minutes should be enough. Usually you can get this as an option when reserving for photo-session, or you can also get it here separately.
For special occassions like anniversary or dinner, 1 hour is safer to cover the moments.
Evening / dinner session get the night option to allow me to cover it safely.
---