…, and the surroundings
Bir-Hakeim is a double-deck bridge near Eiffel tower, favorites for taking pictures. Almost every week there's mariage photography over there. The bridge become even more famous with the muvie "Inception" (Leonardo diCaprio & Ellen Page).
The steel structure gives interesting perspective to frame the picture, with metro passing on top, or with Eiffel tower and seine river in the background, the composition is magical.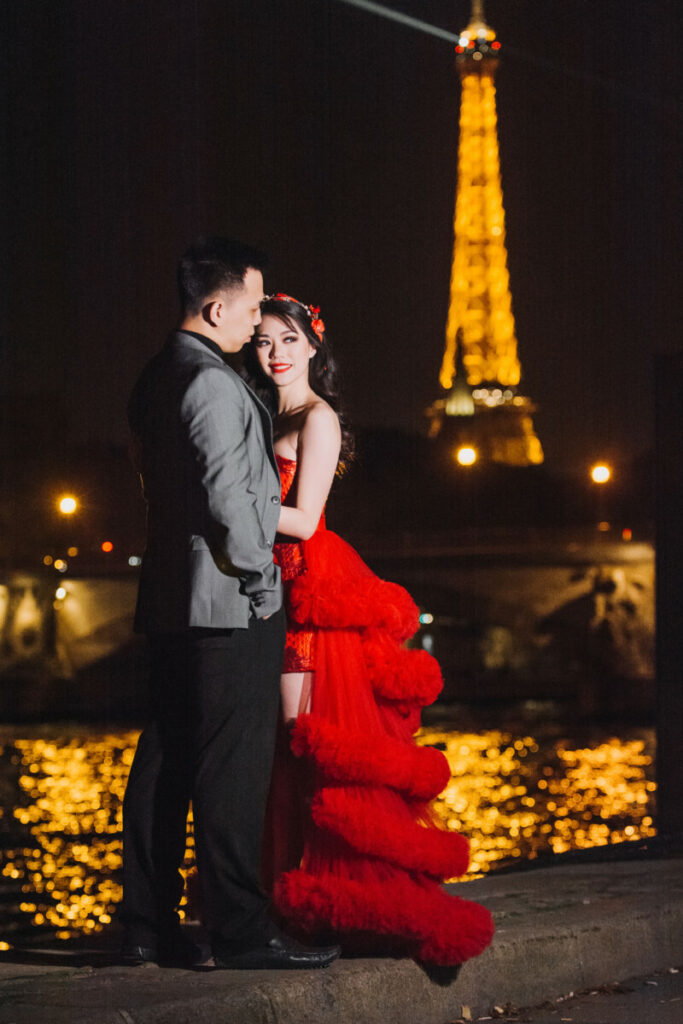 Paris by night
It feels incomplete if you come to Paris and not taking pictures of Paris at night.
Paris is also named "City of Light", not because it's very bright, but because paris puts the light where it becomes beautiful, where it becomes romantic. Especially, when Eiffel tower suddenly sparkles with sparkling lights to mark each hour as soon as the night falls.
If you want night shoot in paris, book here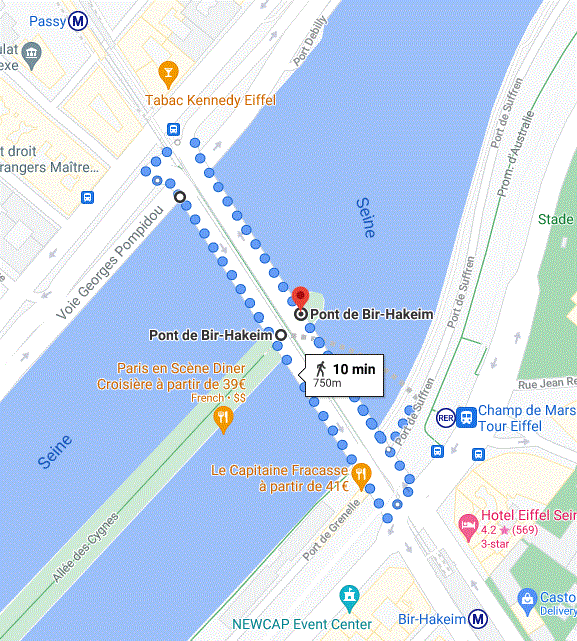 ---
Route
---
Meet me at the red-dot (under Green Horse Statue) at the middle of Bir Hakeim bridge. We'll take photoshoot under the bridge with the view of eiffel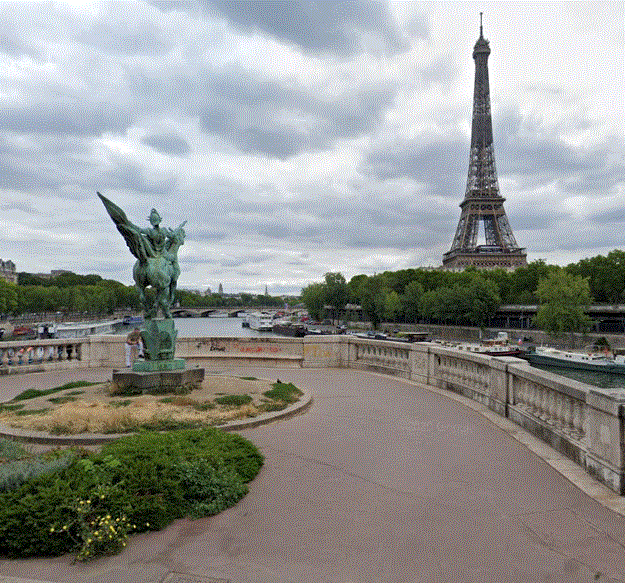 Meeting point!
Meet me under the green horse statue, at the middle of Bir Hakeim bridge.
Nearest metro is Bir Hakeim or Passy.
I pick this easily identifiable spot for you so we don't miss the rendez-vous.
---
Pick a date!
Which photo-session is really up to you.
To take nice pictures takes time, to enjoy the walk, and appreciate the surroundings. And it is your holiday in Paris. You've come all the way here, so might as well enjoy the photo session and the scenery.
And moreover, a photographer always take you to the best spots.

So here are some suggestions from previous sessions around this place :
For Bir hakeim only, 30 minutes should be enough.
If you want to explore more the surroundings, or café shoot overthere, it's better to take 1 hour.
If you want to walk from BirHakeim on the waterfront all the way to Eiffel or Trocadero, it's better to take the session Trocadero-to-Debilly or Trocadero-Debilly-BirHakeim, we'll just inverse the route.