---
---
A visit to the lavender fields during summer in France is a must !
…. Valensole… So beautiful, so much fun, so much memory…
Why Valensole ?
First of all, the Valensole plateau is the largest lavender producer in France. The colors are very bright, the blue of the flowers contrasting with the ochre of the earth. It's literally a feast for the eyes. And the smells are typically Provençal: with this sweet scent that perfumes the air, mixing thyme with lavender, you can also take plenty of it in your nostrils! It is a magical and unforgettable experience, appreciated by all those who wish to discover Provence.
Visiting the lavender fields is ideal during the summer. Specially in Valensole, flowering takes place between mid-June and mid-July. You can walk on the plateau and enjoy the scents of lavender and thyme that scent the air.
WHEN ?
Estimation for the next lavender photoshoot project : 7-15 July, 2022
The lavender season is not very long, actually it's very short!
It runs from mid-June until mid July, before the Lavender Festival.
But the photo opportunity is even shorter!
If you visit the lavender field too early, you'll get greenish color instead of that vive Lavender-purple, but if you come too late, well, they'll be gone harvested.
And to make matter more complicated, the moment of bloom vary from year to year, and some fields are not as clean of weeds as the year before, and even planted with different crops from one year to another.
So that's why it needs a serious project if we want to get a really good picture!
HOW ?
If you stay around Valensole!
If you stay in Valensole or nearby, I can pick you up at your hotel/gite if you want to visit more than one locations.
This is probably easier, so we can drive around quickly to the spots.
Or if you bring a car, then I'll just send you the gps location of the first lavander field for the day, and we'll just meet there and then cover a few spots using two cars.
There's also a possiblity for quick on-location session if you bring your own car.
Sunset & Sunrise Package / Overnight stay around Valensole
If you come by train, I can pick you up at the Aix-en-Provence station in the afternoon,
take you for an hour drive to Valensole,
get you checked-in in your hotel in Valensole or Manosque,
then take you for sunset session around the different spots of lavender-fields.
after sunset, I'll take you back to your hotel.
The morning after, I pick you up in your hotel before dawn,
so we can catch the sunrise session.
Afterward, I'll take you back to check-out from your hotel, and drive you back to Aix en Provence afterward.
The trip from Aix to Valensole takes around 1 hour, so if you get earliest train from Paris and latest one to return, you'd still have plenty of time to roam around Aix-en-Provence.
It would be a perfect overnight-trip from Paris!
OuiGo ticket from Paris is not expensive.

Why pick-up from Aix?
Travelling from Paris or anywhere to Aix en Provence is quite simple,
But for many travelers without car, going from Aix to Valensole and back is quite a challenge.
The simplest solution is if you can rent a car in Aix-en-Provence, it is much preferable, probably cheaper, and more ecological because the car doesn't need to go back & forth to Valensole again.
But I propose this pickup service because for many people there is no other solution to visit the lavender field in Valensole. Unfortunately, the TGV does not stop right in front of the lavender field.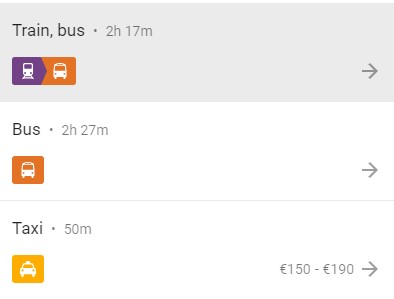 There's not much other solutions using public transport, and none is suitable for lavender photoshoot purpose. The bus is only twice a day, and one way trip takes 2.5 hours!!
Perhaps only taxi is suitable to get you from Aix-en-Provence to Valensole where I can pick you up;
Taxi cost at least 150€ one way.
So if you want me to pick you up, please select the Sunset & Sunrise session in the reservation below, and book a night in Valensole or Manosque. I think it's the best arrangement, to get both dusk and dawn, with just spending 1 night.
And please reserve early, so I can arrange for things.
---
Pick a date! Lavender is not forever!
Lavender field is ephemeral, so we don't have a lot of time!
Most important things first: pick a date below so the time slot is reserved for you. You can always change the date later, and as long as it is not taken by someone else.
After reservation I will contact you to arrange for the details, and the meeting location will be given on that date.
Starting from 200€, same tarif as in Paris!
On location photoshoot : 45min, 200€
If you drive around Valensole and just want to have a few nice pictures in the lavender field, this is the right option.
I'll let you know the best location for the hour, and we meet there and roam around the location for 45 minutes photoshoot time. (From experience, this is the minimum time for many people to get comfortable with the photoshoot, and becoming natural to get nice pictures. )
Around Valensole session : 2 hours : 325€.
Taking nice picture is also about taking the time, to get deep immersion with the environment, to really forget about the time so you can freely express yourself around the purple field.
This session is for you if you really want to get nice pictures, trying out different locations, different landscapes to get that wow-effect. The session takes 2 hours, covering 2-3 locations around Valensole.
For this session, either I can pick you up in Valensole or if you take your car, we'll go with 2 cars to make it simpler for the after.
Lavender-Twilight InMyCar Photoshoot : 700€
Sunrise or Sunset in Valensole : 4-5 hours shooting with car, hotel pickup included, if you stay around Valensole, cover up to 5 best locations of Lavender, possibility to get photoshoot at sunflower, clary sage and wheat fields also.
Lavender-Twilight InMyCar Photo + Videoshoot : 1200€
Including compiled video, Sunrise or Sunset in Valensole : 4-5 hours shooting with car, hotel pickup included, if you stay around Valensole, cover up to 5 best locations of Lavender, possibility to get photoshoot at sunflower, clary sage and wheat fields also.
Lavender Sunset & Sunrise Photoshoot with pickup from Aix : 1200€
Double twilights sessions with pickup from Aix and return to Aix the day after.
You get the best of both, with just spending one night in Valensole or Manosque.
Lavender Sunset & Sunrise Photo & Video with pickup from Aix : 2000€
Double twilights sessions complete with video, with pickup from Aix and return to Aix the day after. This is the most complete package, you get the best of both twilights, including videos, with just spending one night in Valensole or Manosque.
Reservation
---
Delivery ?
I'm glad you ask :
When we leave the lavender field after the photoshoot, actually the other half of my work has not even started yet.
For one week I will be selecting, editing and color-adjusting the pictures to give you the best photos: This is also the service that is included in what you pay for. So considering all and all, it's a fair price.
Checkout the pictures in this website or in my instagram to get the feeling of my photographic / editing style : it's natural and candid pictures that my clients appreciates.
I give all the nicest pictures taken during photoshoot, usually more than 100 per hour photoshoot.
IF you need a few images quickly (for instagram or facebook) let me know, so I can send you within a day or two a few pictures for your posting.
Delivery of the edited pictures will be in one or two weeks after the end of the project, using online transfer.
---
Disclaimer:
I don't own the lavender fields, and I don't have superpower to control the nature. If for some reason the photoshoot failed to take place (bad weather condition, health problem, or whatever), then I'll reimburse the fee that you've paid.
Once you reserve, I'll update you with the information from there. As of today, the lavender field is still green, but it's scheduled to be ripe early July.
No promise for sunflower or poppy-flowers/coquelicots, which has even shorter lifespan. I will survey the field just before the date and will decide to take you there if it's blooming / interesting to go there.
I'm not a taxi or uber, so if you're travelling with me, it's going to be in a normal, private car, just like with any friend or family of mine.
Reserve first, and then we discuss. After reservation you'll get the corresponding ticket in your basket to settle later. The reservation will be confirmed after the ticket is paid.
---
---