Quick shoot in one, quick shoot in metro, and then the other one.
You get both on the same day!
Trocadéro is the best place to have Eiffel tower as background, anytime of the day.
Morning is of course the best, as it will be less crowded, and if possible I'll call the birds.
Afternoon will give you more blue sky, and sometimes sunset colors, and much later … sparkling Eiffel tower!
From Trocadero we'll take metro (or taxi/uber if you prefer) to Louvre. Parisian metro also gives a nice setting for taking pictures, don't under-estimate, you'd be surprise to see the result. My favorite is metro No. 6 from Bir Hakeim, which passes on top of the bridge with Eiffel Background. Let me know if you want one.
Louvre Museum
Louvre-museum was the palace of French royal family and government, until Louis XIV moved to Versailles. The palace is so huge, that it makes you feel small in front of the Pyramid.  
If you have time, go inside and see soo many historical things that the french kingdom has collected over the centuries, including "Monalisa", and Mummy from egypt, and Marble-sculptures, each on different wings. 
Some says you need a whole week to fully appreciate every corner of Louvre.

---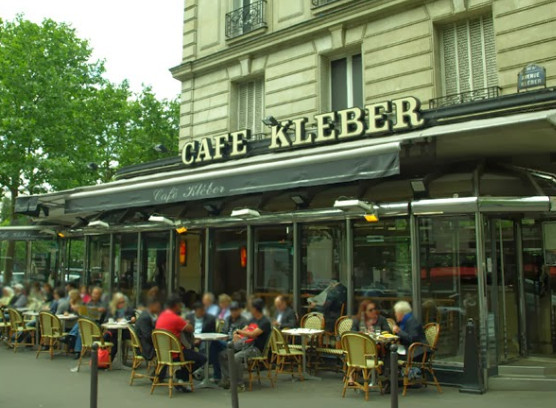 Meeting point!
Meet me in front of Café Kleber.
Nearest metro is Trocadero, then take exit No. 2 Kléber, which takes you exactly in front of the café.
I pick this easily identifiable spot for you so we don't miss the rendez-vous.
---
---
Pick a date!
Which photo-session is really up to you.
To take nice pictures takes time, to enjoy the walk, and appreciate the surroundings. And it is your holiday in Paris. You've come all the way here, so might as well enjoy the photo session and the scenery.
And moreover, a photographer always take you to the best spots.

So here are some suggestions from previous sessions around this place :
Trocadero + Taxi / Metro + Louvre : 2 hours
Trocadero + Taxi / Metro + Louvre + cafe shoot or metro shoots: 2h30.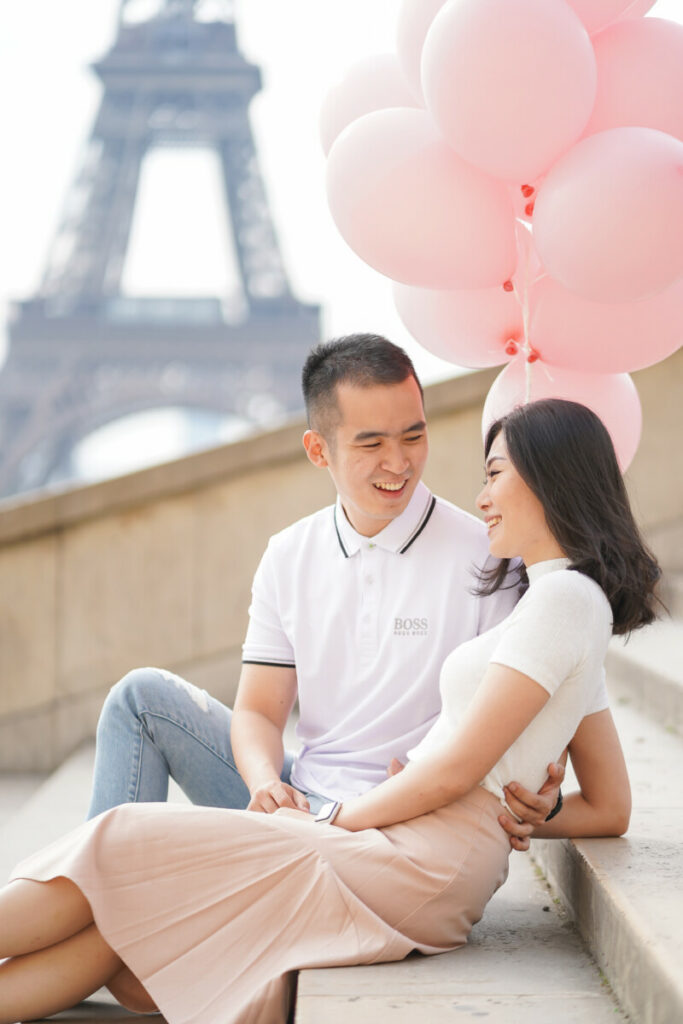 want balloons?
Many people bring balloons for photoshoot in Trocadéro, because it creates the wow effect on that wide-open space.
There are balloon-shops around paris, but if you find that complicated, I can help make things simpler for you:
After you pick the date below, you can add most common balloons in your cart, and I'll take care of ordering it for you.
For more special balloons, it's not possible to order it on this site, just let me know, so I'll forward you to the proper shop that can deliver in location.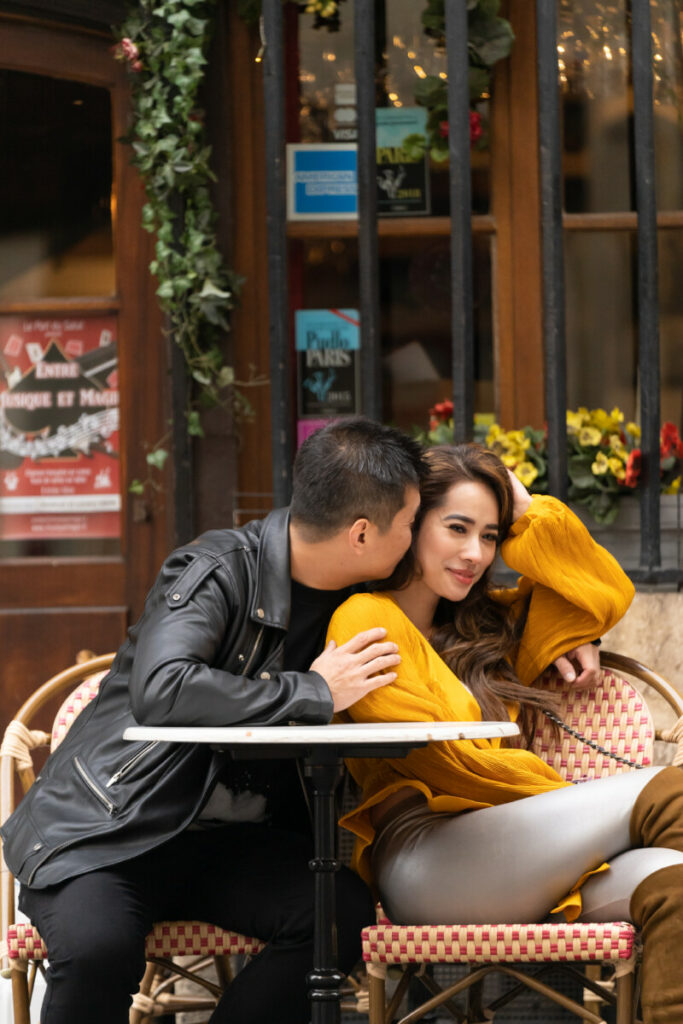 Parisien Cafe
Paris is also City of Café!
Let's pick a nicely decorated one, and hunt for that spot worth fighting for.
There's no extra-charge for café photoshoot!
Just pick enough time so you can enjoy your time. Usually I suggest around extra 30 minutes at the end of the session.
It's enough to pick your seat, make orders, and by the time they arrive, I'll capture plenty of your memorable memories in my memory-card.
And I'll leave you enjoying your café time.