Beautiful, relatively unknown and peaceful
The Trianon Palaces and the Queen's Hamlet located in the back of the gardens.
The queen actually used the hamlet as a place for relaxing walks, where she would go to escape the burdens of life and to host small gatherings. The fact that the hamlet was also a functioning farm, a point upon which the queen insisted, meant that it served an educational role for the royal children.
Meadows, lakes and streams dotted with country cottages, windmills, even with a little farm and mill complete with livestock.
SPECIAL : Versailles is my playground, so entrance ticket to the palace, garden, park and Hamlet of Versailles for photographer and Videographer are FREE. You just prepare the entry ticket for yourselves. Better you buy the ticket online to simplify your visit. Specially if you want to enter the palace. You can buy the ticket here.
Information about opening times :
The Palace, the estate of Trianon and Queen,s hamlet are open every day except on Mondays. The Palace opens at 9:00 am, the estate of Trianon opens at noon.
The Park and Gardens are open every day. Access to the Gardens is free except on days of fountains shows.
Our Route
Meet me at the red-dot ( in front of entrance of Grand Trianon ).
We'll walk up through pink marble columns and pilasters of the Grand Trianon and then go to queen's hamlet.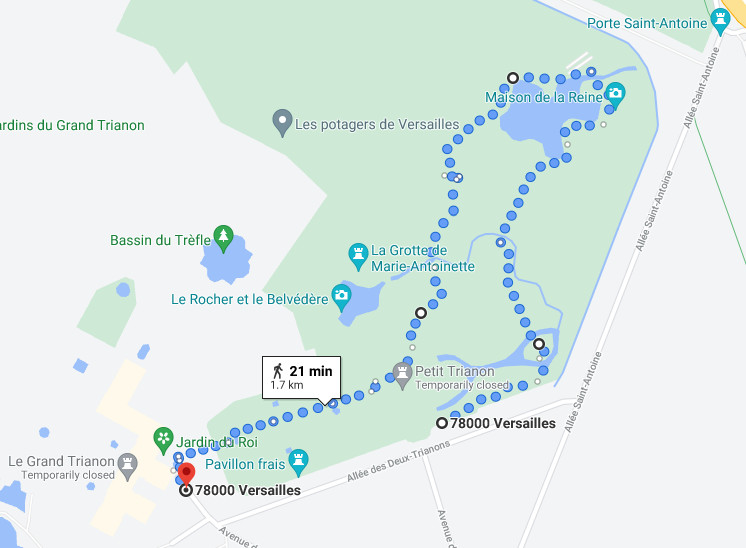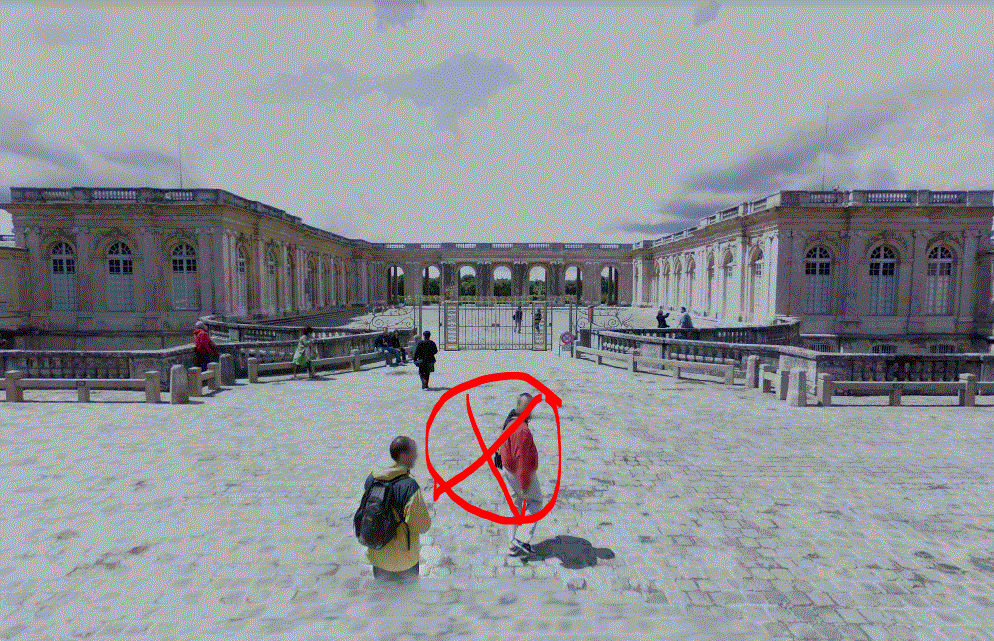 Meeting point!
Meet me at In front of Le grand Trianon .
I pick this easily identifiable spot for you so we don't miss the rendez-vous
Pick a date!
1 h if you want directy to Hamlet
1h30 hours normally around the Hamlet, Temple-of-love passing through Trianons
2h if you want to spend more time at the hamlet and trianons with picnic photoshoot or probably café shoot at Angelina's café